TOILET REPAIR AND REPLACEMENT
Expert Toilet Repair and Replacement
in Douglasville and Surrounding Areas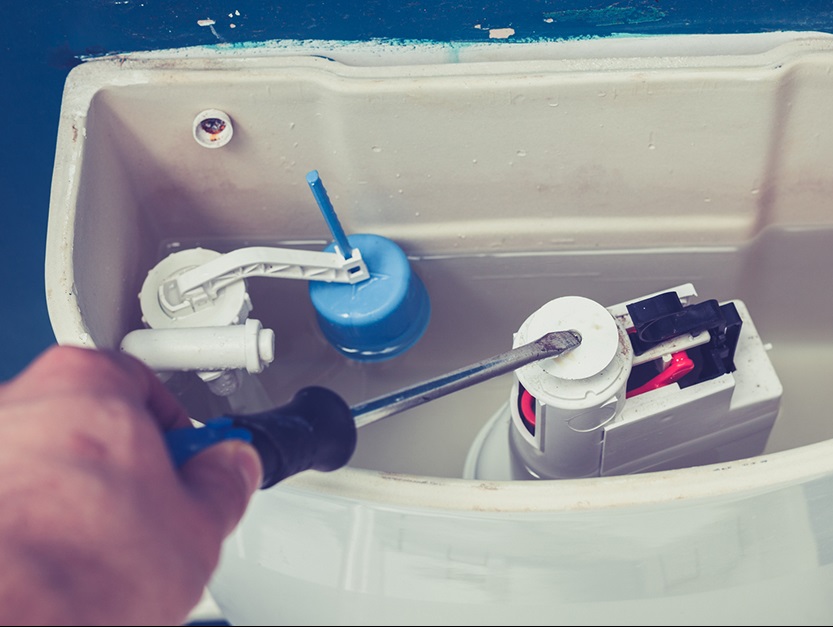 If you had to guess which plumbing fixture used the most water in your home, what would you say? Would you be surprised if it was the toilet?
Toilets account for around 30 percent of the average home's water usage, according to the EPA. The good news is that newer models use far less water than older ones. Toilets installed before the mid-1990s often use six or seven gallons per flush, considerably more water than the 1.6 gallons required by federal law. Many of today's low-flow toilets use 1.28 gallons per flush or even less. Depending on the age of your home's toilets and how they function, it might be time to replace them to lower your water bill.
Toilet repair and replacement does more than lower your home's water usage and water bill. It can also update the look of your bathroom. If you're considering a bathroom remodel, a new toilet is a must.
Some newer models of toilet are designed with comfort in mind. They feature seats that are 17 to 19 inches high, a few inches higher than the average toilet seat. The higher seat makes the toilet easier to sit down on and stand up from.
Water use, looks and comfort aren't the only reasons why you might want to update your toilets. A leaking toilet can spell trouble over time, by damaging the floor beneath it. If there's an issue with the seal or the positioning of the toilet, leaks can occur that cause considerable water damage.
Toilet repair can seem like a quick DIY job, but there's a lot that can go wrong if an inexperienced person tries to replace a toilet. For the sake of your home and your water bills, it's best to call in a highly trained, qualified plumber to do the job.
Every plumber who works with Ragsdale goes through an extensive background check before getting hired for the job. We only work with the best, which is reflected in the more than 1,000 five-star reviews our team has received.
We also offer flat-rate pricing on all our services, which means you'll know what the cost will be at the start of the repair, no matter how long it takes to fix the problem.
Call Ragsdale today to have an expert technician repair or replace your home's toilets.
The Best
By far the best company I have worked with. Everyone is very friendly, knowledgable, and has my best interests in mind. I was absolutely shocked by the quick response time. I loved that everyone who came to my house explained the issues, the product, and thoroughly answered any questions that I had. I will definitely be a lifetime customer and recommend Ragsdale to anyone needing HVAC or plumbing.
Highly Recommended
My AC unit was affected by a lightning storm on Sunday. I called Ragsdale to get emergency service since we all know how HOT it gets in Georgia. I received a call back from the technician (Patrick) and he said he would be there in about 30mins. His arrival time was accurate and he got right to work diagnosing the issue after I explained what happened.
Keep Up The Good Work!
So glad we have Ragsdale taking care of our family! They have taken care of our heating and air conditioning, as well as, our plumbing needs for years. We enjoy every minute of our Gold plan status
The Premiere Choice
Ragsdale Heating, Air & Plumbing is by far the premiere choice for our area. Our experiences with the company have been phenomenal and my husband and I know we will continue to use this organization for all future needs.
Thank You, Ragsdale!
I called Ragsdale around 9am and they informed me that they could have someone out after lunch. I was so relieved! Then I got a call from them about an hour later saying that someone could be there in 30 minutes. THANK YOU, RAGSDALE! I was prepared to be without water for at least a day! Your guys are very professional and efficient. We will definitely call you in the future!
Professional and Pleasant
Michael was awesome, he arrived within the hour on an after hours call. He was professional and pleasant with tons of knowledge. He was in and out in about 30 minutes and accurately diagnosed/ fixed our problem. We will use these guys again.