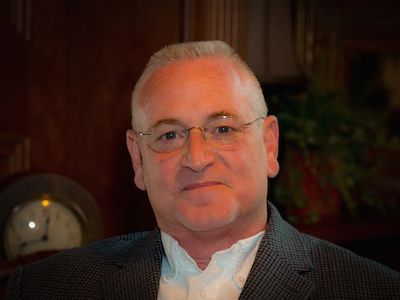 Art Ragsdale
President
As Founder and President of Ragsdale Heating, Air & Plumbing, Art Ragsdale's mission has always been to provide customers with the best value by offering exceptional customer service with honesty and integrity from the most knowledgeable, dedicated and professional experts in the industry.

Art has very high expectations and sets specific goals knowing his team has the same desire to assure 100% customer satisfaction. He is a fundamental part of the growth of Ragsdale Heating, Air and Plumbing and is fully committed to providing top quality products and services.

Art is a life-long resident of Paulding County. He and his wife have two children and four grandchildren. He enjoys being outdoors hunting, fishing and flying in his free time. Art is active with his church, First Baptist Church of Dallas, and in the community through organizations such as The Paulding Rotary Club, Truth in Nature, Paulding Chamber of Commerce, to name a few.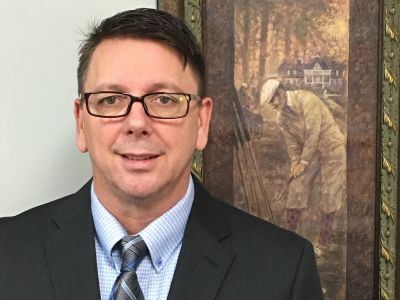 John Smith
Chief Operations Officer
John has accrued over thirty years of experience in the heating and cooling industry and has extensive training in sales management, business administration and marketing. He also holds a Conditioned Air Contractor license in the state of Georgia.
As a leader in the HVAC industry, John has a proven track record in marketing and sales functions, business operations as well as development and implementation of strategic business plans for profit and growth. John is passionate about developing and driving creative strategies and processes that strengthen our relationship with employees, customers and vendors. John has taken his extensive training and applied it to coaching and building strong management teams, sales team, CSR's, service technicians and installation mechanics to guarantee excellent customer service and 100% customer satisfaction.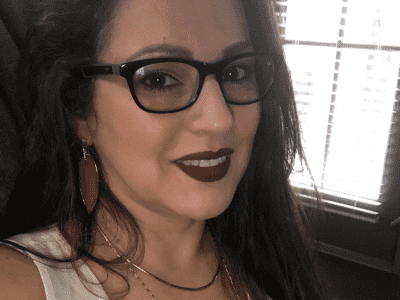 Meylena Gutierrez
Corporate Controller
Meylena Gutierrez joined the Ragsdale team as Corporate Controller in July 2018. She is an accomplished CPA with over 20 years of experience in all aspects of accounting and financial management, operational analysis, reporting and internal controls. Meylena has extensive experience in the service and pharmaceutical industry. She obtained her MBA from Kennesaw State University and holds a CPA license.

Meylena is married with two children and two grandchildren. In her spare time she enjoys shoe shopping.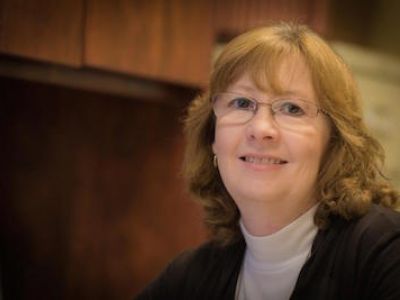 Lynn Blackburn
Human Resources Manager
Lynn has been a member of the Ragsdale family since 2004. She is a graduate of West Georgia College (now the University of West Georgia) with a Bachelor's Degree in Accounting. She is married to Tracy and they have one son, Michael. Lynn enjoys watching movies and spending time with her family.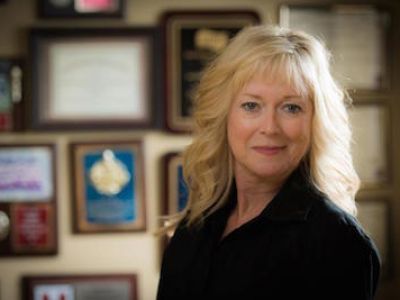 Debbie Leboff
Customer Service Manager / Office Manager
Debbie has been with Ragsdale since 2008 and brings 25 years of management and customer service experience. Debbie is fully committed to providing excellent customer service to both external and internal customers. With her diverse job experiences and training, Debbie is able to support Ragsdale's mission of providing 100% customer satisfaction. By keeping a positive attitude and promoting a positive work environment, all employees are ready, willing and able to offer unparalleled service to every customer.
Debbie and her husband, Gary, have three children and two beautiful granddaughters. Debbie enjoys shopping, furniture antiquing, being outdoors and spending time with her family and friends.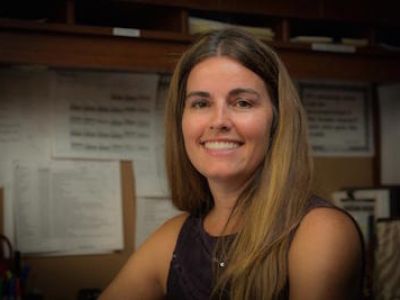 Tricia Strickland
Service Manager
Tricia is very proud of her highly trained technicians. She is confident that when one of our technicians is in your home, the job will be completed with speed and accuracy and that each one of them will take personal responsibility in your complete satisfaction.

Tricia is married to Stewart and they have two children, Chase and Allie. In her free time, she enjoys gardening, biking, running and spending time with family and friends.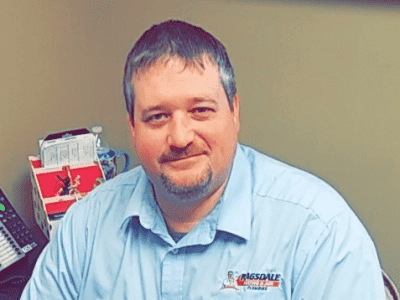 Ben Slaton
Install Manager
Ben has 20 years of experience in the HVAC industry, 15 of which has been with Ragsdale. During his time with Ragsdale, Ben has worked in installation, service and warranty. He holds many certifications including N.A.T.E in gas heating, air conditioning and heat pumps. Ben enjoys working in this industry because it is always changing and evolving.

Ben is married with two children who are both involved in many activities. He volunteered as the head baseball coach for the past 5 years for all skill levels. He has lived in Paulding County for 24 years and graduated from Paulding County High School and attended college at Georgia Heritage Junior College as well as Chattahoochee Technical College. In his spare time, he enjoys relaxing with family and friends, coaching, playing golf and overall enjoying life.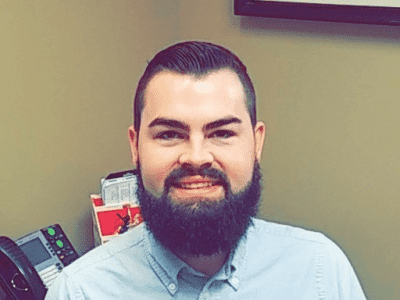 Chase Strickland
Plumbing Manager
Chase has been with Ragsdale for 6 years and has worked in several positions from our warehouse to customer service to dispatcher and now serves as our Plumbing Manager. Chase is proud of his accomplishments at Ragsdale but he is most proud of the level of customer service that he has a hand in each and every day.

Chase was born and raised here in Paulding County and loves being a part of the community. He is married to his beautiful wife Marissa. In his spare time, he enjoys camping and spending time with his family and friends.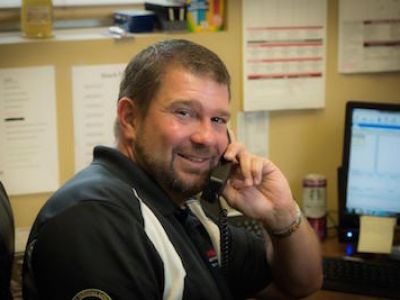 Chris Boyd
Team Lead Comfort Advisor
Chris has been with Ragsdale Heating, Air and Plumbing for over 7 years. He has had a hand in different aspects of the company, managing both residential and commercial new construction service before taking on the role of residential sales. Chris believes in providing knowledge and advice to his customers that will leave them with years of comfort and energy efficiency.

Chris truly believes, as does Ragsdale, that the best way to grow a company is through satisfied customers that refer their friends and family.

Chris is married and has two bright and beautiful children. His hobbies are anything that includes his family.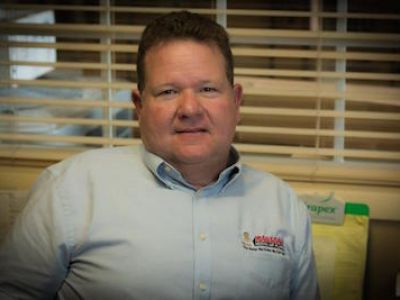 Alan Ragsdale
Fleet / Operations Support Manager
Alan has been a part of the Ragsdale team since 2000. His duties include fleet and facilities management.
Alan has over 20 years experience in the commercial/industrial electrical industry and is a member of IBEW LU613. Alan has been married to his wonderful wife, Marilyn for 27 years, they have 2 children, who are both attending college. Alan and Marilyn are active members of First Baptist Church of Dallas. When Alan is not working he enjoys fishing, gardening and attending church.
The Best
By far the best company I have worked with. Everyone is very friendly, knowledgable, and has my best interests in mind. I was absolutely shocked by the quick response time. I loved that everyone who came to my house explained the issues, the product, and thoroughly answered any questions that I had. I will definitely be a lifetime customer and recommend Ragsdale to anyone needing HVAC or plumbing.
Highly Recommended
My AC unit was affected by a lightning storm on Sunday. I called Ragsdale to get emergency service since we all know how HOT it gets in Georgia. I received a call back from the technician (Patrick) and he said he would be there in about 30mins. His arrival time was accurate and he got right to work diagnosing the issue after I explained what happened.
Keep Up The Good Work!
So glad we have Ragsdale taking care of our family! They have taken care of our heating and air conditioning, as well as, our plumbing needs for years. We enjoy every minute of our Gold plan status
The Premiere Choice
Ragsdale Heating, Air & Plumbing is by far the premiere choice for our area. Our experiences with the company have been phenomenal and my husband and I know we will continue to use this organization for all future needs.
Thank You, Ragsdale!
I called Ragsdale around 9am and they informed me that they could have someone out after lunch. I was so relieved! Then I got a call from them about an hour later saying that someone could be there in 30 minutes. THANK YOU, RAGSDALE! I was prepared to be without water for at least a day! Your guys are very professional and efficient. We will definitely call you in the future!
Professional and Pleasant
Michael was awesome, he arrived within the hour on an after hours call. He was professional and pleasant with tons of knowledge. He was in and out in about 30 minutes and accurately diagnosed/ fixed our problem. We will use these guys again.