Heating, Air Conditioning, Plumbing Service In Lithia Springs, GA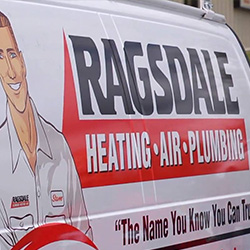 Ragsdale Heating, Air & Plumbing is the company you can depend on when you need HVAC repair or a plumber in Lithia Springs. We have been serving Lithia Springs and the surrounding areas for more than 25 years and our HVAC techs and plumbers are ready to help with all of your heating, air conditioning, and plumbing issues.
We pride ourselves in the craftsmanship and professionalism of our Plumbers and Heating & Air Conditioning technicians as well as the entire Ragsdale Team of office personnel and engineers. We train and update constantly, ensuring your repair, service or installation is always done right the first time. Our plumbers and HVAC technicians will always bring an attitude of confidence and integrity to your home.
Plumber Lithia Springs
When a plumbing problem occurs and you need a plumber, you can count on Ragsdale. Our plumbers will perform a thorough examination of your plumbing problems and take the time to help you understand all your repair or replacement options. We understand your time is valuable, and our plumbers strive to arrive within the scheduled time frame. When you call Ragsdale Plumbing you can rely on our licensed and experienced plumbers to deliver exceptional plumbing service.
We offer a wide range of plumbing services including:
Emergency Plumbing Service
Water Heater Repair
Water Heater Replacement
Drain Cleaning
Water Leak Repairs
Sewer Line Repair & Replacement
Toilet Repair & Replacement
Gas Piping
Plumbing Faucet Repair & Replacement
and more!
From small plumbing repair and routine maintenance to emergency plumbing repair or equipment replacement, Ragsdale is the plumber Lithia Springs residents can turn to for all of their plumbing needs!
Heating & Air Conditioning Repair Lithia Springs
We have been servicing, installing and repairing heating & air conditioning systems in Lithia Springs for more than 20 years. Our HVAC pros are trained and equipped with the right tools to ensure your HVAC work is performed correctly, the first time! We can repair all makes and models of air conditioners, furnaces, heat pumps, and residential HVAC equipment, so you can rest easy when you call Ragsdale for emergency HVAC repair service. And with our flat-rate pricing, you will get an accurate diagnosis and a firm quote for any of our services. You'll know exactly how much you'll be paying before any of the work begins.
Our HVAC services include:
Air Conditioning Repair
AC Installation
Furnace Repair
Furnace Installation
Heat Pump Repair
Heat Pump Installation
HVAC System Maintenance
Tune-Ups
Ductless Mini Split HVAC Installation
and more!
We look forward to serving you with the quality heating & air conditioning service you deserve. Give us a call today!
Customer Review
"Every experience with Ragsdale has been courteous and professional. Customer service is excellent. The technicians are always on time, professional and ensure I am completely satisfied with the work done." - T. B. from Lithia Springs