Heating, Air Conditioning And Plumbing Service In Cedartown, GA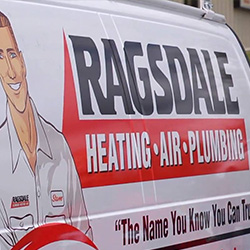 Ragsdale Heating, Air & Plumbing is a local home services company that is built on rock solid standards of honesty, integrity and quality. We provide expert heating, air conditioning and plumbing services to Cedartown and we have been serving the area for more than 20 years. From the professionalism of our office staff, to the dedication of our plumbers and HVAC technicians, we are committed to delivering the best experience possible. We have the best warranties available to make sure your HVAC system and plumbing equipment meet the comfort and needs of your family. Our plumbers and heating & air conditioning techs receive ongoing training, ensuring your repair or installation is performed right the first time. Our team will always bring an attitude of confidence and integrity and make sure you are well taken care of.

You can count on Ragsdale for quality plumbing, heating & air conditioning in Cedartown, GA. Give us a call when you need:
Air Conditioning Repair & Installation
Furnace Repair & Installation
Heat Pump Repair & Installation
General Plumbing Repair
Water Heater Repair & Installation
Drain Cleaning
and more
Ready to experience the Ragsdale Heating, Air & Plumbing difference? Give us a call or schedule service online.
Review from a customer in Cedartown, GA
"The installation team was great. I found Tyler and Brady very professional and knowledgeable and courteous. They finished the job quickly and had good answers to all my questions. I will recommend Ragsdale to anyone. Thanks guys!" - D. W.