YOUR INSTALLATION PROCESS
Consult With A Comfort Design Specialist
An air conditioning and heating system that's too small won't keep your home comfortable and one that is oversized will not maintain acceptable humidity levels and will be very inefficient. A professional comfort design specialist will discuss any discrepancies or inefficiencies in your current HVAC setup and evaluate the optimal size of HVAC equipment for your home. Once the inspection is complete, you will be presented with the recommended solutions, available financing, and warranty information. Ragsdale will offer solutions that are right for your home.
Only an in-person home visit by a trained HVAC professional contractor can ensure that you buy the right equipment that your home requires to be safe and efficient for a long time.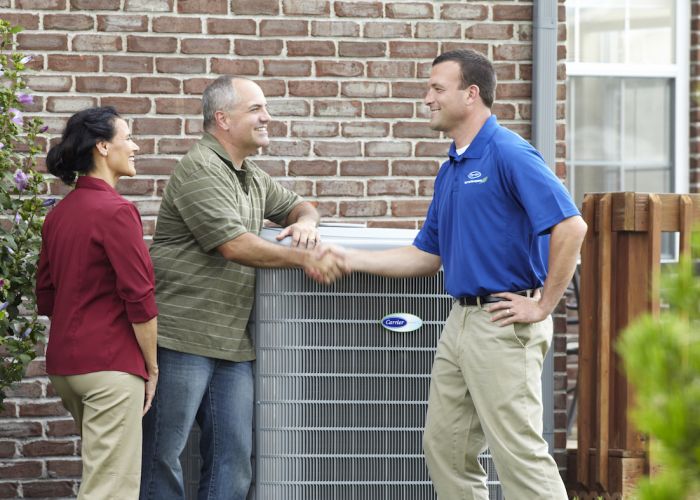 Team Solution Brainstorming
Team Solution Brainstorming an air conditioning and heating system can fix a lot of comfort issues in any home as long as all the required componenets and solutions are considered and installed. Some homes need a little extra extra love to reach optimal efficiency and when our technicians are just not 100% sure that the standard installation solutions will fix the issue they bring it back to the shop to bring it before the think tank. We will create the optimal system to solve your air conditioning and heating needs.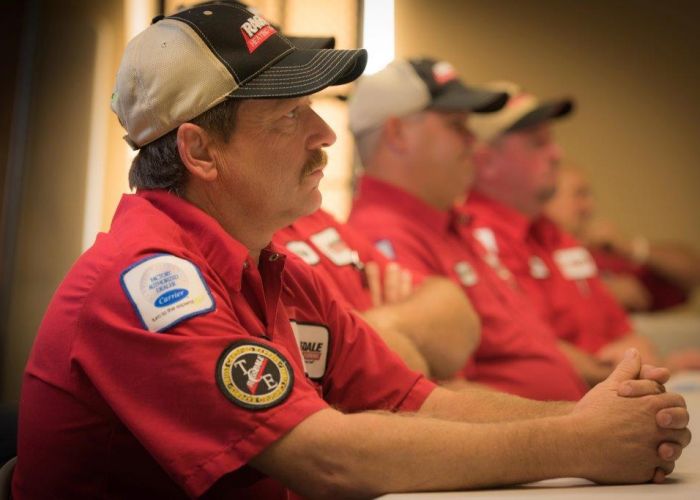 Professional Installation
A new heater or air conditioner is a major investment. But without the right knowledge, your investment is almost guaranteed to fail. Most homeowners research air conditioner or heater makes, models and brands before making a purchase. However, the quality of the installation is the single greatest contributing factor to a properly functioning, efficient air conditioner and heater. So before you hire a new HVAC company, make sure it's one that knows what they're doing.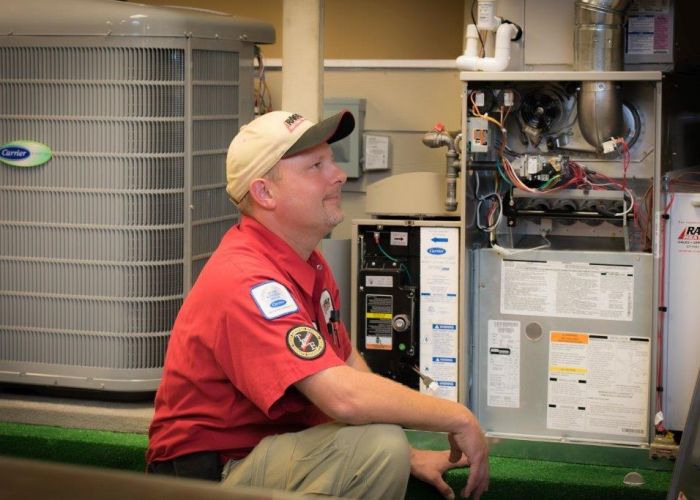 Ongoing Cleaning and Maintenance
Did you know that 1/100th of an inch of dust build up on your coil and blower motor can equal up to 10% loss of efficiency? Just like your automobile needs service and maintenance, your heating and air conditioning system requires a scheduled service / maintenance plan to stay in top shape.
Having a maintenance program protects you from the expensive cost return which will equal a longer life for your system. By having Ragsdale Heating, Air & Plumbing check your system every 6 months you are protecting your system from efficiency loss which can lead to increased energy costs and decreased comfort in your home.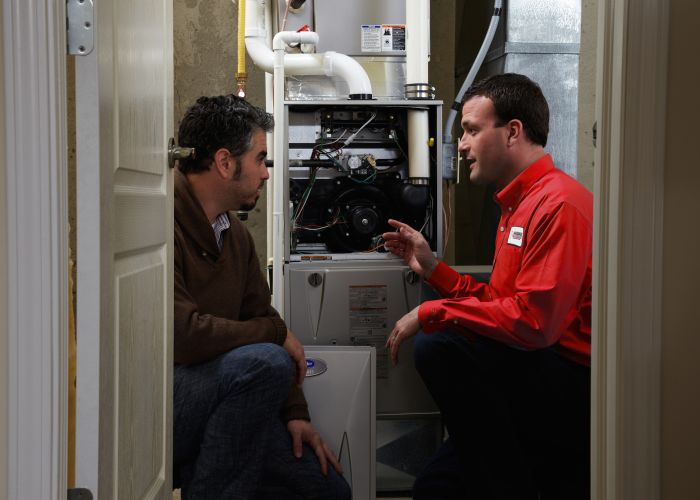 The Best
By far the best company I have worked with. Everyone is very friendly, knowledgable, and has my best interests in mind. I was absolutely shocked by the quick response time. I loved that everyone who came to my house explained the issues, the product, and thoroughly answered any questions that I had. I will definitely be a lifetime customer and recommend Ragsdale to anyone needing HVAC or plumbing.
Highly Recommended
My AC unit was affected by a lightning storm on Sunday. I called Ragsdale to get emergency service since we all know how HOT it gets in Georgia. I received a call back from the technician (Patrick) and he said he would be there in about 30mins. His arrival time was accurate and he got right to work diagnosing the issue after I explained what happened.
Keep Up The Good Work!
So glad we have Ragsdale taking care of our family! They have taken care of our heating and air conditioning, as well as, our plumbing needs for years. We enjoy every minute of our Gold plan status
The Premiere Choice
Ragsdale Heating, Air & Plumbing is by far the premiere choice for our area. Our experiences with the company have been phenomenal and my husband and I know we will continue to use this organization for all future needs.
Thank You, Ragsdale!
I called Ragsdale around 9am and they informed me that they could have someone out after lunch. I was so relieved! Then I got a call from them about an hour later saying that someone could be there in 30 minutes. THANK YOU, RAGSDALE! I was prepared to be without water for at least a day! Your guys are very professional and efficient. We will definitely call you in the future!
Professional and Pleasant
Michael was awesome, he arrived within the hour on an after hours call. He was professional and pleasant with tons of knowledge. He was in and out in about 30 minutes and accurately diagnosed/ fixed our problem. We will use these guys again.